OK. So, first of all,  hello to the person who's reading this. Hope you're having a good day.
As you can probably tell by my title I didn't get tagged by anyone but i did read some other people answers to the book tag questions so i thought it'd be fun to try this out. In case you're wondering (which you're probably not), I just got the questions from the internet so… yeah. Here goes nothing.
1. What was the last book you read?
An ember in the ashes by Sabaa Tahir. Can i just say how much i freaking love that book. It is amaz-ing. It's just…it's just… just WOW!
2. Was it a good one?
Errr… HOLY FREAKING YES!
3. What made it good?
I guess the plot line was really good. I liked the fact that it was based in another world (i think it was anyway. It could be the future of Earth but i'm not sure exactly) and the characters were really well thought out and overall it just kept me up at night when I should really be sleeping.
4. Would you recommend it to other people?
Definitely. But i guess different people have different reading styles but if you like reading fantasy novel than for sure yes.
5. How often do you read?
Whenever I get the time. Usually i'm busy with schoolwork but i still almost always find time to read before going to bed.
6. Do you like to read?
Hell yeah. Otherwise i wouldn't be doing this tag.
7.What was the last bad book you read?
Daughter of Smoke and Bone by Laini Taylor. Well i haven't actually finished it. To be fair I've only read the first few chapters.
8. What made you dislike it?
I guess i just felt the story wasn't moving on and i also couldn't quite relate with the main character and for me personally i like a book when i can relate to the lead person quite well  and understand what they're feeling but then again maybe i only read up to the bit where it's slow and didn't actually get to the part where it does get exciting. Maybe Karou's character will develop more. But i think i'll still give it another chance so… yeah.
9. Do you wish to be a writer?
YES! I would absolutely love to be a writer. I've actually got ideas for a lot of books already but i feel like I wouldn't be able to write it myself as i have a really short attention span and to just sit there and write would get tiring. While it's exciting to pour all my ideas on to paper, I don't think i would actually be able to sit through all of it as i get bored quite easily. I don't know. Maybe, maybe not.
10. Has any book every influenced you greatly?
Kind of. I mean when i read a good book and i like something about the character that is good, i'll usually try to be as good- it only lasts about a day then i'll just turn back to me but… yeah i guess book do influence me but not as significantly. (Ok, i just realised that I've used the word 'good' 3 times in the last sentence- my English teacher would not be happy.)
11. Do you read fan fiction?
Not always. But me and my sister get to school earlier than usual and we almost always go to the library where i would sometimes do my homework but my sister always reads fan fiction so one day when i didn't have anything else to do, i did read some. And they were actually pretty good aswell.
12. Do you write fan fiction?
Nope.
13. What's your favorite book?
Dang it, I can never answer this question becasue i don't have one specific book that's my favourite so i'll just say the books that i really, really like. Ok, so where to begin?
Hmmm, probably the Percy Jackson series including Heroes of Olympus series by Rick Riordon, The Grisha triology by Leigh Bardugo aswell as Six of Crows (obviously). I also quite Cassandra Clare's Lady Midnight and I'm going to try reading her other books. I find the Falling Kingdoms series by Morgan Rhodes quite interesting. There's probably loads more which i just can't remember at this moment. Oh and  the Girl of Fire and Thorne series by Rae Carson. And obviously An ember in the ashes by Sabaa Tahir.
14. Do you prefer physical books or ready on a device (like a kindle)?
Umm, I don't mind. I mean I have read books on a device ( a phone) but i quite like reading a physical book aswell and that's what i mostly do anyway.
15. What is your favorite genre?
Not quite sure but i love reading YA fiction, historical fiction, fantasy and paranolmacy book. I don't look for one certain genre exactly. I would read any book if it's got a steady-paced plot and well developed characters.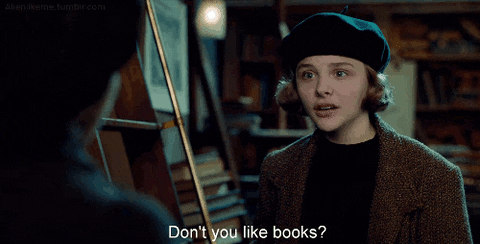 16. Who is your favorite character in a book series?
I fall in love with every character that as i said before  are well developed and have a good sense of humor but if i had to choose, probably Keirran from the Iron Fey: Call of the forgotten series. I've only properly read the first book but i still really like him. Also maybe Will from the Infernal Devices. I like him too.
17.Which book do you wish had a sequel?
I think
All the Truth That's in Me
Just because i found it great and i like the way it ended but still. I really wish it had a sequel.
18. Do you read while in bed?
Yes. All the time, actually.
19. Do you read while on the toilet?
Umm… no? That's quite gross, actually.
20. Do you like when books become movies?
It depends really. Some books are way better than the movies and usually people give hate to those books because of the movies and sometimes the movies do justice to the books and give it the respect that book needs. Ok now i just sound weird.
Anyway that's all the questions. I tag anyone who is a book lover like me so yeah… Bye.